Photo Books
Your creative vision, cover to cover
Professional-quality photo books that capture the magic in your making.
PROFESSIONAL-QUALITY PHOTO BOOKS
Layflat

HARDCOVER

SOFTCOVER
---
Perfect Paper
Luxurious

Premium

Classic
SPECIAL DELIVERY
LAYFLAT GIFT BOXES
Every
Layflat
book arrives ready to impress in a luxurious, brilliant white box complete with pearl foil-stamping and elegant black ribbons.
Get Started
Choose a design tool.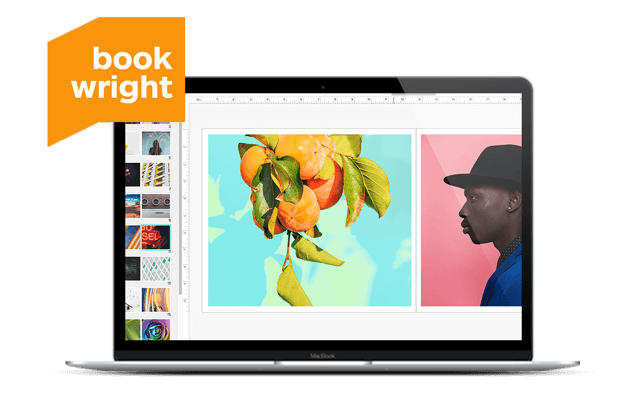 BookWright
Our free design tool offers complete creative control and a helping hand when you need it. Use the Quick Design option to create your book in three easy steps, try our customizable templates to get a head start, or design your own layouts from scratch.
DOWNLOAD BOOKWRIGHT
Adobe InDesign Plug-In
Create unique, print-ready books, magazines, or wall art as part of your InDesign workflow.
LEARN MORE
Adobe Lightroom Book Module
Already editing photos in Lightroom? Turn your digital galleries into beautifully printed books.
LEARN MORE
Create, Print & Sell Your Book
Design with BookWright

Create professional-quality books and enjoy creative control start to finish with our free design software.

Publish & Sell Worldwide

List your photo book in a few clicks and sell to a global audience via the Blurb Bookstore or Amazon.
Templates Make It Easy
Jump straight into your project with our free, fully customizable templates. Each page has been professionally designed to give your photos the showcase they deserve.
Frequently Asked Questions

Frequently Asked Questions

What is a photo book?
What is a Layflat photo book?
Which tool should I use to make my photo book?
How much does it cost to make a photo book?
What size should my photo book be?


What is a photo book?

A photo book is a creative way to display and preserve your favorite photos. You can also use a photo book as a cookbook, children's book, and much more. Try one of these 30 photo book ideas.

What is a Layflat photo book?

Layflat books can open totally flat without damaging the binding. Each page spread (e.g. pages 2 and 3) is formed from one continuous sheet of paper, making this format perfect for panoramic photos. Page spreads are glued back to back with a thin insert, so each page is ultra thick. Learn more.

How do I make a photo book?

Blurb offers print ready, customizable photo book templates or you can design each page yourself… Listen in as pro-photographer Dan Milnor shares his photo book tips.

Which tool should I use to make my photo book?

BookWright has everything you need to make your book in one free download. Bookmakers can use fully-customizable, professional book templates or design their own custom page layouts, import photos and text, and add color, shapes, and typography elements. BookWright's Quick Design feature makes laying out your photos quick and easy. Download BookWright.

How much does it cost to make a photo book?

The cost of printing your photo book depends on things like page count, cover type, size, and paper type. See all your options.

What size should my photo book be?

What size should my photo book be?

This depends on the nature of your project. Does your book need to be portable? Or will it sit on a grand coffee table? Blurb offers 5 photo book trim sizes to choose from. The 20×25 cm Landscape Photo Book is a great size to start with. Learn more.

Resources