The Millens of Montreal
A Family Story
by Jan Redford
About the Book
The Millens of Montreal is a compilation of years of genealogy research, along with some of the copious amounts of photos, letters, journals and speeches passed down through the generations by the author's great-grandparents, John Ernest Millen and Grace Leslie Cruikshank Shivas. Included is a time-line of historical events and newspaper clippings dating back to the 1800s to give a better picture of what life was like then.

The Millens were a prominent business family from Westmount, Quebec. The first John Millen established John Millen and Son, one of the world's leading dealers in automotive parts. His father, the author's 4th great-grandfather, Matthew MacMillen, came from Ireland in 1815, and that is where the story begins. His line has been traced all the way down to his 6th great-grandchildren, who are now spread out all over Canada.

The main character in this book, however, is the author's grandmother, the talented, adventurous, unconventional Laura Isobel Millen, who was born in 1894 in Montreal. She worked in Labrador for the Grenfell Association as a volunteer teacher in 1915-1917, and she also studied medicine at McGill University, when they first accepted women into the program in 1918. Instead of becoming a doctor, she chose to become a mother, but she never gave up her pursuit of education and travel.

This book is intended to keep the Millen ancestors' stories alive for all their descendants to come.
Features & Details
Primary Category: Family History / Family Tree
Additional Categories Canada, Biographies & Memoirs
Project Option: Standard Portrait, 8×10 in, 20×25 cm
# of Pages: 406
Isbn

Hardcover, ImageWrap: 9798211841284

Publish Date: Nov 05, 2022
Language English
Keywords

Family

,

Bancroft

,

Millen

,

Montreal

,

Genealogy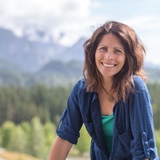 Jan Redford was raised in Yukon, NWT, and the Ottawa Valley and now lives in Squamish, B.C., where she mountain bikes, trail runs, climbs, and skis. Her stories, articles, and personal essays have been published in The Globe and Mail, The National Post, Mountain Life, Explore, Alpinist, various anthologies, and have won several writing contests. She holds a master's of creative writing from UBC and a B.Ed. from University of Calgary. Her memoir: End of the Rope: Mountains, Marriage, and Motherhood was published in spring 2018 with Random House Canada and Counterpoint Press, U.S. She has two "real" manuscripts gathering dust while she feeds her addiction to genealogy and ancestral story-telling.