About the Book
Polly and Corey are happily married when Corey has an affair with an old friend their marriage is threatened.
Corey is trying to build a relationship with her teenage son but her mother's jealousy threatens to ruin everything.
And when she clashes with her brother's fiancee will it damage their close relationship?
Stacey is ready for true love but is her new boyfriend's secret past and soon to be mother-in-law about to come between them?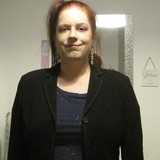 I live in cumbria UK and have been writing for many years my novels are a mix of romance, drama & comedy aside from writing my main interests are music,films,theatre & photography. I published my debut novel English Girl Irish Heart and sequels Glamour Girl autumn 2021 Spotlight winter 2022 Love spring 2022 & American Dreams autumn 2022.