The World's Rarest Colors
In Pursuit Of All Things Magical
by Ryan Demaree
This book is available to buy on Amazon
About the Book
Throughout history humans have sought out pigments all throughout the world to express themselves all the way from the caves to modern-day labs. Among these pigments and colors sits 18 unique colors which are now deemed for one reason or another the hardest to get ahold of due to toxicity, laws, expense or some combination of the 3.

Join me in this visual journey of The Worlds Rarest Colors in oils, watercolor, acrylic, and pigment source!

Features & Details
Primary Category: Arts & Photography Books
Project Option: Small Square, 7×7 in, 18×18 cm
# of Pages: 122
Isbn
Publish Date: Jan 14, 2022
Language English
Keywords

worlds rarest colors

,

color

,

art history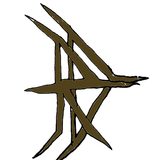 Born and raised in Columbus, OH [USA]- October 28th, 1991 - "In my work, I like to focus on themes of Primitivism, Science-Fiction, and Mythology. I use a variety of techniques to achieve these themes, primarily- Abstraction and Surrealism. I am also heavily interested in the history of oil painting and conduct independent research on historical painting materials, which influences the materials that I use for my work. I work both on an independent as well as a commission basis. " -Ryan Demaree Author of the book "Mummy Brown- The Complete Color Profile"