About the Book
History, photographs, impressions and memories of Oklahoma's Wichita Mountain Wildlife Refuge, from experiences there between 1974 and 2007. Photographer/author David Halpern underscores his attachment to a place that contributed immeasurably to his understanding of the natural environment and taught him much about himself---a place that helped shape his philosophy and continues to influence his approach to photography. Recent visitors to the Wichitas, as well as readers with comparable experience, will recognize their own feelings and, on occasion, discover differences between their own perceptions and the author's, whose hope is that his words and pictures will move others to care about our environment and protect these resources for future generations. "It seems reasonable to assume that when people feel they have a vested interest in public places, they treat them with greater respect. I encourage you to visit and develop an appreciation for these and other public lands. Sense their uniqueness, learn from them, and let them nurture your respect for all forms of life. Let the Wichita Mountains become yours and be your gift to the future."
Features & Details
Primary Category: Nature / Wildlife
Project Option: US Letter, 8.5×11 in, 22×28 cm
# of Pages: 48
Publish Date: Oct 11, 2020
Language English
Keywords

History

,

Photography

,

Oklahoma

,

Wichita Mountains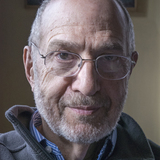 B. Nashville TN, 1936. B.A. Vanderbilt University, 1958. From 1958 to 1972 pursued a career in advertising, marketing and public relations. In 1973, I began to work as a free-lance writer and photographer and in 1974 was given my first one-man show. One man exhibits since 1974 include at least one per year at venues across the nation. Frequent workshop instructor. Images included in several collections, including those of the Gilcrease Museum (Tulsa), Philbrook Museum of Art (Tulsa), The International Photography Hall of Fame and Museum (St. Louis), and the National Park Service. Served 13 times as a National Park Service Artist-in-Residence since 1984 . From 1992-1998, "By a Clearer Light," my solo exhibition commemorating the 75th anniversary of the National Park Service traveled to 40 locations throughout the US. Principal book credits includeTulsa Art Deco (1980 and 2001), Pilgrim Eye (2007), See website for complete bio.