Captured Shadows #3
Ebook
Country Boy/City Boy
by New Manhattan Studios
This is the price your customers see.
Other versions of this book
About the Ebook
Physique Art Photography by New Manhattan Studios shot in the studio and on location in New York City. Five portfolios of work featuring three models: Timothy, Ricardo and Willi.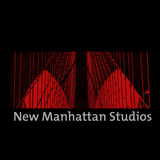 Full-service photography studio specializing fitness and physique art photography. Publishes a line of books and magazines featuring the studio's art nude and physique art photography.