The Swimming Hole
Ebook
A Photo Essay by New Manhattan Studios
by New Manhattan Studios
This is the price your customers see.
Other versions of this book
About the Ebook
A lazy summer day in Western New England finds Timothy heading down to a hidden swimming hole. 24 images inspired by the work of the famed local artist, Norman Rockwell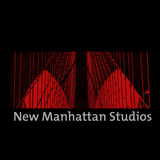 Full-service photography studio specializing fitness and physique art photography. Publishes a line of books and magazines featuring the studio's art nude and physique art photography.