Little Moon's Happy Dance
by K. Valerice, Asa V.
About the Book
Join Little Moon on a whimsical journey through the enchanting world of dance! In this heartwarming children's book, follow the spirited Little Moon as she twirls and leaps through the magic of movement. With each step, she discovers the joy of self-expression and the beauty of embracing who you are. A tale of friendship, courage, and the delightful rhythm of following your dreams, Little Moon Dances is a celebration of the dance within us all.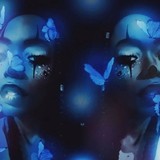 "Meet K. Valerice, a passionate storyteller and creative soul. With a heart that beats to the rhythm of imagination, K. Valerice weaves tales that transport readers to magical realms and evoke the beauty of the human spirit. A lover of words and a connoisseur of dreams, this author's works are a testament to the belief that stories have the power to inspire, uplift, and connect us all. Join K. Valerice on a journey through the realms of fantasy and emotion, where every page invites you to explore the extraordinary within the ordinary."