My Next 90 Days Networking Planner
by Lori H Walker
About the Book
Introducing "My Next 90 Days Networking Planner," your ultimate companion for strategic networking and professional growth. Whether you're an entrepreneur, business professional, or ambitious go-getter, this planner is designed to help you make the most of your connections and seize exciting opportunities.

This planner goes beyond the ordinary by offering weekly goal and action plans, allowing you to set clear objectives for your networking endeavors. Each week, you'll define who you want to meet, identify potential clients to connect with, and jot down valuable resources to follow up on. With a dedicated section for tracking your progress, you'll ensure no lead or opportunity slips through the cracks.

But networking isn't just about personal gain—it's about building a tribe, fostering a supportive community, and creating opportunities for others as well. The My Next 90 Days Networking Planner recognizes this, providing space to document the people in your tribe whom you can support and nurture. By giving back, you'll create a network of advocates who will be eager to refer business your way, expanding your sphere of influence and boosting your professional reputation.

Set clear objectives, connect with potential clients, and nurture your tribe with this comprehensive planner. Maximize your networking potential, seize exciting opportunities, and achieve your career goals. Start making the next 90 days your most productive and prosperous yet.
Features & Details
Primary Category: Business & Economics
Project Option: 8×10 in, 20×25 cm
# of Pages: 82
Isbn
Publish Date: Jun 05, 2023
Language English
Keywords

business

,

entrepreneur

,

journal

,

networking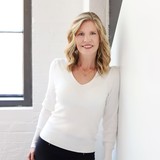 Lori Walker is passionate about teaching skilled entrepreneurs how to build a business & life they love. After 15 years in the corporate financial industry and 10 years as an entrepreneur, she's helped thousands of people build a lucrative and sustainable business they can be proud of. Lori is an executive board member of 100 Humanitarians, working to build sustainable communities one family at a time in Kenya Africa, and in her local Salt Lake area. She is the co-founder of the non-profit "Start Up Utah", teaching 18 - 30 year old's with trade skills, how to run their own business. They raise funds for scholarship opportunities for young adults who have aged out of the Foster Care System. Having directed networking chapters and created business communities for many years, she knows how to be successful at connecting with people, even as an introvert. Lori is always looking for new ways to help encourage, connect and share knowledge with other entrepreneurs!