Art of The Automotive Model
and The Pursuit of Serious Fun!
by Matthew Wells
About the Book
For many of today's automotive enthusiasts their interests started young fueled by building model cars. Whether they continued building models and or moved onto full scale works of art, their passion for the "Joy of Building" never died. With today's technology allowing for greater detail, more accuracy and a broader range of subject matter, The Art of the Automotive Model . . . and The Pursuit of Serious Fun highlights some of today's leading builders that help define the hobby today.
Features & Details
Primary Category: Crafts & Hobbies
Additional Categories Coffee Table Books
Project Option: Standard Landscape, 10×8 in, 25×20 cm
# of Pages: 28
Publish Date: May 18, 2023
Language English
Keywords

Crafts

,

Model Building

,

Automotive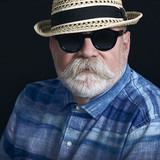 Scale Motorsport is to model cars as AMG is to Mercedes or Ruff is to Porsche, we are serious fun!