Rich Sad Poor Sad
Transcending Material Wealth and Poverty for True Fulfillment
by MD Johnston
About the Book
Are you tired of pursuing wealth, only to realize that it does not bring the happiness and fulfillment you expected? Or maybe you're flat broke and keep thinking that extra cash is going to solve all your problems? Look no further, as Rich Sad Poor Sad offers a unique perspective on the common misconception that money leads to joy. This book is about finding balance and masterfully weaves personal experiences, empirical research, and expert insights to explore the complex relationship between wealth, happiness, and true fulfillment.

You will gain a better understanding of the limitations of material wealth and why it can often bring stress rather than satisfaction. The book sheds light on the importance of relationships, gratitude, and purpose in leading a fulfilling life, and provides an in-depth exploration of the science of happiness and the benefits of mindfulness. It also offers practical tips for incorporating these practices into your daily life, to help you achieve true joy and contentment, regardless of your financial situation.

Whether you are a wealthy individual or facing financial ruin, Rich Sad Poor Sad will challenge your perspectives and provide valuable insights on transcending material wealth and poverty to achieve true fulfillment. This book is a must-read for anyone seeking a meaningful and fulfilling life.
Features & Details
Primary Category: Self-Improvement
Additional Categories Coffee Table Books
Project Option: 6×9 in, 15×23 cm
# of Pages: 148
Isbn

Hardcover, ImageWrap: 9798211576278

Publish Date: Feb 01, 2023
Language English
Keywords

Happiness

,

Success

,

Guide

,

How to

,

Money

,

Rich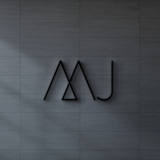 Meet MJ, a newly published author with a diverse technical background and a passion for all things creative. With a background in business, computer science, design, and many other areas of life, MJ brings a unique perspective to his writing. He has a keen eye for detail and a knack for weaving together complex technical concepts with engaging storytelling. MJ's passion for learning is evident in his writing, as he draws inspiration from his many deep pools of knowledge and first-hand life experience. Traveling is another passion that helps shape the unique perspectives MJ brings to the table; from the remote high country of Sweden to the bustling cities of Asia, he has explored many different cultures and landscapes, and brings a sense of authenticity to his work as a result. If you're looking for a fresh and engaging read, be sure to check out MJ's work. Visit mj.pub to learn more.