Lethbridge
: A tale of love in a time of war
by Terry McConnell
About the Book
A love story set against the backdrop of the First World War, the events in Lethbridge unfold in disparate locales, from London to Boston, from Maine to Niagara Falls, from the trenches of wartime France to the military hospitals of England. Yet the lives of its three protagonists come together in one place: the frontier western Canadian city of Lethbridge, Alberta.

Inspired by a true story, Lethbridge author Terry McConnell tells the tale of an English lad abandoned by his family, and a young American escaping the tyranny of his own father. Both come to Lethbridge in search of a future and find themselves drawn to a pretty Scottish immigrant who struggles with her own sense of destiny. What follows charts the future for all three in ways none of them could have foreseen. This is their story.
Features & Details
Primary Category: Canada
Additional Categories Family History / Family Tree
Project Option: 6×9 in, 15×23 cm
# of Pages: 170
Isbn
Publish Date: Jan 20, 2023
Language English
Keywords

vimy ridge

,

canadian military

,

first world war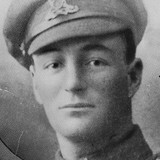 TERRY McCONNELL is an author, consultant, and former journalist. His first book was I'd Trade Him Again, a biography of former Edmonton Oilers' owner Peter Pocklington, first published in 2009. It has since been retitled The Puck Talks Here: The amazing life & turbulent times of Peter Pocklington and a second book called I'd Trade Him Again: Wayne Gretsky & Peter Pocklington consists of only those chapters relating the relationship between the two men and the rise of the stellar Edmonton Oilers. As a memoirist, McConnell co-wrote two books. Cabbage Brain is the autobiography of a U.K. immigrant who found success and fortune as a builder and then developer in Marin County, California. The other is Law & Disorder, co-authored with the retired District Attorney for Ventura County, California. It's an account of the DA's 30-year crime-fighting career. Lethbridge: A tale of love in a time of war is McConnell's fifth book, inspired by the true story of his grandparents in WWI.