About the Book
After divorcing husband Christian Stacey begins a relationship with best friend Corey.
When Polly Stacey's step-sister Corey's ex-wife and the person closest to her finds out she isn't happy.
Has it ruined their relationship?.
Kaleigh is in an abusive relationship with girlfriend Casey she see's no way out until Stacey helps her and they become good friends.
When Kaleigh begins to have feelings for her does she feel the same way?.
After Polly survives an abusive relationship new love Margie comes on the scene is she willing to take a chance on love?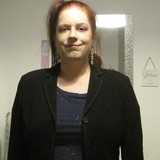 I live in cumbria UK and have been writing for many years I write LGBT & romance novels aside from writing my main interests are music,films,theatre & photography. I have published eight novels English Girl Irish Heart and sequels Glamour Girl, Spotlight, Love, American Dreams, Chasing Rainbows, Rainclouds & Harmony. You can find me on Twitter AlexStone@glitter452 & Instagram solsburyhill355