A Spider's Secret Talent
From Failure to Friends
by Roberta Stange
About the Book
A young spider has trouble doing normal spider things, But she does not give up. She discovers that she has a secret talent.
Features & Details
Primary Category: Children
Additional Categories Nature / Wildlife, Humor
Project Option: Small Square, 7×7 in, 18×18 cm
# of Pages: 24
Isbn

Softcover: 9798210576279
Hardcover, ImageWrap: 9798210576262

Publish Date: Aug 14, 2022
Language English
Keywords

friends

,

web

,

talent

,

secret

,

Spider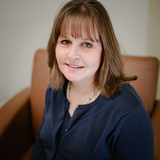 Writing children's books has been a dream of mine since I was a teen. I love to be creative but have only written for myself and family. I'm finally taking the leap to share my creations beyond my inner circle. I hope you enjoy my first published book, "A Spider's Secret Talent" as much as I do. When I'm not at my full time job, you might find me bass fishing with my husband.