Marriage: Bed Undefiled, Or Is It?
by Di' Anne Brown
About the Book
This book discusses subjects that we normally do not talk about in the marriage or in the bedroom. It will dissect how we read and understand the Scriptures and how we view sex and intimacy in a marital relationship.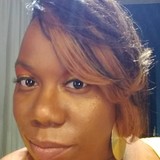 I AM A UP AND COMING AUTHOR AND I AM STARTING MY FIRST BOOK. I AM HOPING I WILL GAIN THE TRUST OF MY FUTURE AUDIENCE SO THAT I WILL CAPTURE THEIR IMAGINATION.