Spirit Animals Reimagined
A New Seeing of The Old
by Margaret Loftin Whiting
About the Book
A small book, 24 pages in all. Spirit animals, art and words herein, Native American inspiration. A gift to place on the coffee table.

My art borrows from the Native American artistic aesthetic, beauty as it is rich in history. Art chic with an urban vibe, an even different interpretation of these ancient animal spirits. Familiar, only reimagined. Animal designs of modern ethnic inspired grace.

The language of Native American art is recognizable to most of us, words central to its interpretation, the cultural speak giving meaning to their identity. The art, with its characteristic styling of irregular geometric shapes balanced with vivid colors and decorative motifs of chevrons, zigzag and sunburst patterns has meaning. The added stone, clay, feathers, beads and bone further distinguishes Native American art. Hard-edged shapes softened by nature's presence artfully worked into the composition, the art imbued with its essence and spirit. Most artwork created as symbols, as elemental signs of the sun, the moon, and the stars, lightening, thunder and clouds; or, homage to animals — the bear, coyote and eagle, the lizard, wolf and so many more. The belief is all life forms have souls and spirits sharing spiritual connections. Each with a story. As for the story behind each? No one really knows for sure. Every tribe has slightly different meanings. Some are only theorized.
Features & Details
Primary Category: Coffee Table Books
Additional Categories Graphic Design, Arts & Photography Books
Project Option: Small Square, 7×7 in, 18×18 cm
# of Pages: 24
Isbn

Hardcover, Dust Jacket: 9798210463036

Publish Date: Jun 30, 2022
Language English
Keywords

spirit animals

,

symbols

,

native american

,

art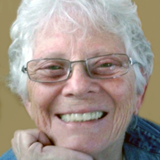 It all started with corporate servitude, suited up and working 9 to 5. With sleeves rolled up, getting down and dirty, and working alongside typographers, lithographers, corporate management and other creative professionals, an in-depth understanding of product marketing and hands-on Graphic Arts training was my college. After 20 years, transitioned into the industry as an independent freelancer. Solo, or partnered with small ad agencies, "wearing many hats," a diverse range of clients and projects kept me in the game for over 40 years. Primarily, my art style is out loud, edgy, in your face graphics or, refined classic elegance. Not a quiet subtle statement, pastel it isn't. It is the thoughtful process for its creation with underlying disciplines directing it. Art doesn't just happen.