ISO 100 Magazine April, 2022
Ebook
by Alvin Holguin
This is the price your customers see.
Other versions of this book
About the Ebook
monthly publication featuring artists, models, and all types of creatives. This month the theme is nude art. edit: on page 25, Taylor's account is @taylorjaynedance.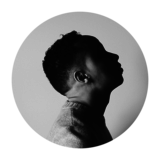 online and paper publication featuring photographers, models, and all sorts of artists. Please visit our website to submit content and possibly be featured in our next issue!